Welcome to our class website
Greeting Classmates! Wishing you and yours a very Merry Christmas and a Happy New Year in 2015!

Our 35th Class Reunion which as held between 18-21 September 2013 was a great event. For a partial recap of the event check out the Fall 2013 Checkpoints webpage.

Many thanks to Bob Kay in getting a 78 Is Great Linkedin Group established for our class. This is a great means to keep connected with your fellow classmates.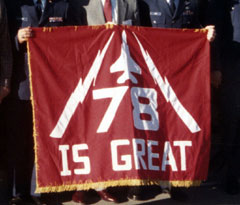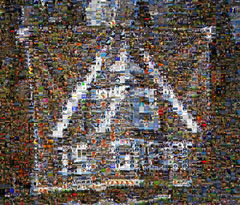 78 is Great Flag | Detail View of Flag Mosaic (1.9 MB) Check it out!

(The mosaic is a mix of Class of 1978 photos and recent AFA photos. When we get enough photos, we would be happy to rebuild the mosaic with Class of 1978 only photos. Hint, hint..)

78 is Great!