Welcome to our Class of 1978 website
Greeting Classmates! Now that summer has arrived on the calendar, here is hoping that you are having a great summer.

Please checkout the latest Checkpoints, for current class news.

It hard to believe, but our 40th Class Reunion will occur in a year and half from now. Please check out Wayne Kellnbence's call for assistance for our 40th class reunion. We hope as many of our classmates can attend this milestone reunion. Start making your plans now!

Many thanks to Bob Kay in getting a 78 Is Great Linkedin Group established for our class. This is a great means to keep connected with your fellow classmates.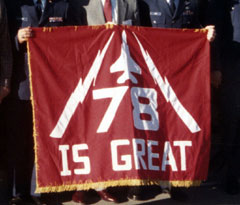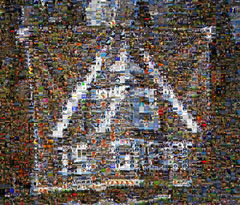 78 is Great Flag | Detail View of Flag Mosaic (1.9 MB) Check it out!

(The mosaic is a mix of Class of 1978 photos and recent AFA photos. When we get enough photos, we would be happy to rebuild the mosaic with Class of 1978 only photos. Hint, hint..)

78 is Great!