Checkpoints Summer 2009

Bob Kay
40411 Tesoro Lane
Palmdale, CA 93551
Home: (661) 274-2201
Work: (661) 824-6426
Email: Robert.kay@baesystems.com

Greetings '78ers ...

It is with great sadness that I announce Dean Habrun's passing on 23 January for anyone who has not been informed yet. As you will recall from the Wmter article, Brad Dunton mentioned that Dean was terribly sick and was spending his last days at home with his family. His funeral was on the 26th at the Mauldin United Methodist Church in Mauldin SC. Kathy had asked that donations be made to either the Christ Community Church Missions Fund (700 Harrison Bridge Rd, Simpsonville SC 29680-7031) or the All is Well Christian life Coaching Ministry (20 1 W Butler Rd # 1113, Mauldin SC 29662). Kathy's address is 6 Old Log Shoals Rd, Greenville SC 29607-5140 and I'm sure she would appreciate any condolences even at this point.

By now, everyone should have received a letter from our Donors class Prez, Steve Dalbey. Steve's letter identified an important matter where '78 can literally lead the entire Graduate community. USAF A Football Coach Troy Calhoun '89 and the Athletic Department have articulated a desperate need for an indoor training facility to augment the Field House which is now both too small and obsolete. Both USNA's and USMA's were built entirely with graduate funds - that's right, no DOD participation. Our class has formed a committee to investigate the need and devise the most effective, yet least obtrusive method for raising the funds. The committee is made up of Steve Dalbey (Chairman and Class President), Jack Kucera (CEO of Climatec Corporation and class POC for several past fund- raising events), David Blisk (Managing Director of Spire Investment Partners with extensive financial and fund raising experience), Wayne Kellenbence (Assistant Athletic Director with acute awareness of the need), Kip Warton ('78 rep on USAF A Class Senate) and myself (well, five out of six is pretty good!).

Code name: "'78 Challenge," we believe that our class has the resources and desire to not only lead the way on this effort but potentially provide a significant amount of the funding required (the exact amount is TBD, but it will likely exceed $10 million in total to build the facility). To that end, upon careful reflection, and with total disclosure to theAOG, we have elected to partner with the USAF A Endowment in our effort. Jack is on the Endowment board of directors (along with classmate Paul Madera) and provided excellent, relevant info on their charter, strategies and objectives with fund-raising. Within a short time of reading this, everyone (with a currentAOG address) will receive a letter from Steve followed by an extensive info packet on a flash drive from the Endowment. We hope that all of you will carefully review the info and decide to meet the '78 Challenge either in a current pledge or contribution.

As Steve mentioned in his letter and it also came up after Jack's presentation during our reunion: what's an effective manner in which we can contribute? Well, here's your answer - '78 Challenge. Our class is blessed with amazing expertise in this area along with significant resources; we need to parlay these in order to help the institution that has given us so very much. Please be thinking of what you can do to assist in this most worthy urgent effort. If you have NOT received anything and you are interested, please - email me. I'll ensure you get a copy and that we have your current address so you get your flash drive.

Speaking of Dave Blisk, I happened on the advertisement below from Fidelity Investments featuring none other than Dave himself looking pretty dam dapper! He is currently living in the DC area and is making quite a mark in the financial world (which is always in need of strong leadership just like any other business; but I digress).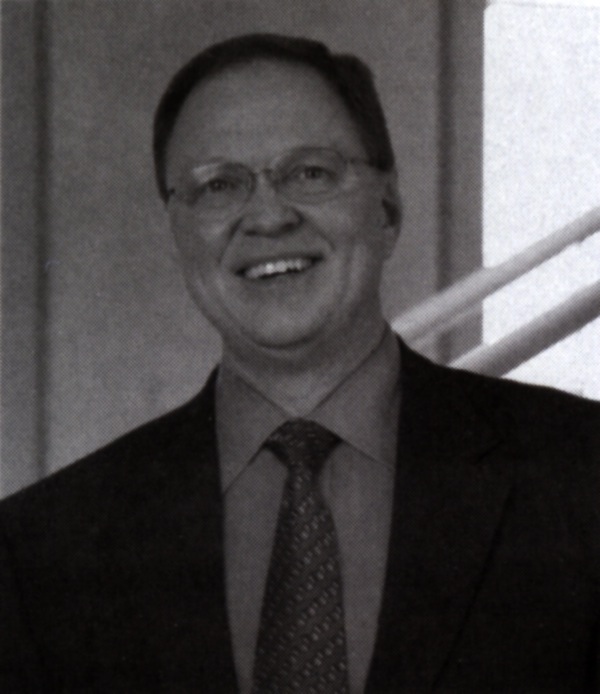 Just a couple of updates on the GO front. AFA Daily ran a story in March about an interview with the USAF Civil Engineer, our own Del Eulberg. Del was discussing the latest changes in CE manning from Iraq to Afghanistan as part of the overall shift in SWA force structure. Del also plans on retiring this July starting terminal leave in June.

I mentioned last month that Dave Scott was pinning on his second star and living in Greece. Unfortunately, it's time to pay the Piper so now he's going to the Air Staff as the Director, Operational Capability Requirements in the A3/5 shop.

A pretty short article this time, please consider sending an update when you have a few minutes. Hope everyone has a good summer.

God Bless. '78 is Great!
---
---